Group Protests Membership in Bohemian Club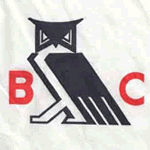 From CBS5:
GROUP PROTESTS DEAD MEMBERS' BOHEMIAN CLUB MEMBERSHIP
SANTA ROSA (BCN)
All is not groovy at this weekend's Health and Harmony Fair.
Former Grateful Dead guitarist Bob Weir and his band RatDog are scheduled to play this evening at the event at the Sonoma County Fairgrounds.
The Bohemian Grove Action Network, however, plans to give Weir an earful. The activists who protest the gathering of the Bohemian Club's all-male political elite and movers and shakers at the Bohemian Grove near Monte Rio each July claim Weir and former Dead percussionist Mickey Hart joined what they call "the Evil Empire" years ago.
"It's their CHOICE what clubs they join. We just want to know WHY these men have sold out,'' Bohemian Grove Action Network activist Mary Moore said in an email to Sonoma County media.
"We have every right to point out the HYPOCRISY of Weir and Hart joining the Bohemian Club,'' Moore wrote.
Hart bunks in the Hillbillies Camp with George Bush Sr. and Donald Rumsfeld and Weir resides in Rattlers Camp with Edmund Littlefield Jr., whose father is the former CEO of General Electric, Moore said.
"If you simply MUST see Bob Weir play at this fair which is supposed to be progressive, healthy and harmonic, please speak up and ask him why,'' Moore wrote.
Moore said her statement will be distributed tonight at the fair and there could be small protests by the younger radical set.